On the morning of February 9, 2023, Vice President Du Peng of Renmin University of China (RUC) met with Ambassador of Israel to China H.E. Irit Ben-Abba at Chongyang Institute for Financial Studies at RUC (RDCY). The two sides had a cordial exchange and discussed in depth the further strengthening of humanistic exchanges, the construction of the Silk Road School and international cooperation between Renmin University of China and Israel.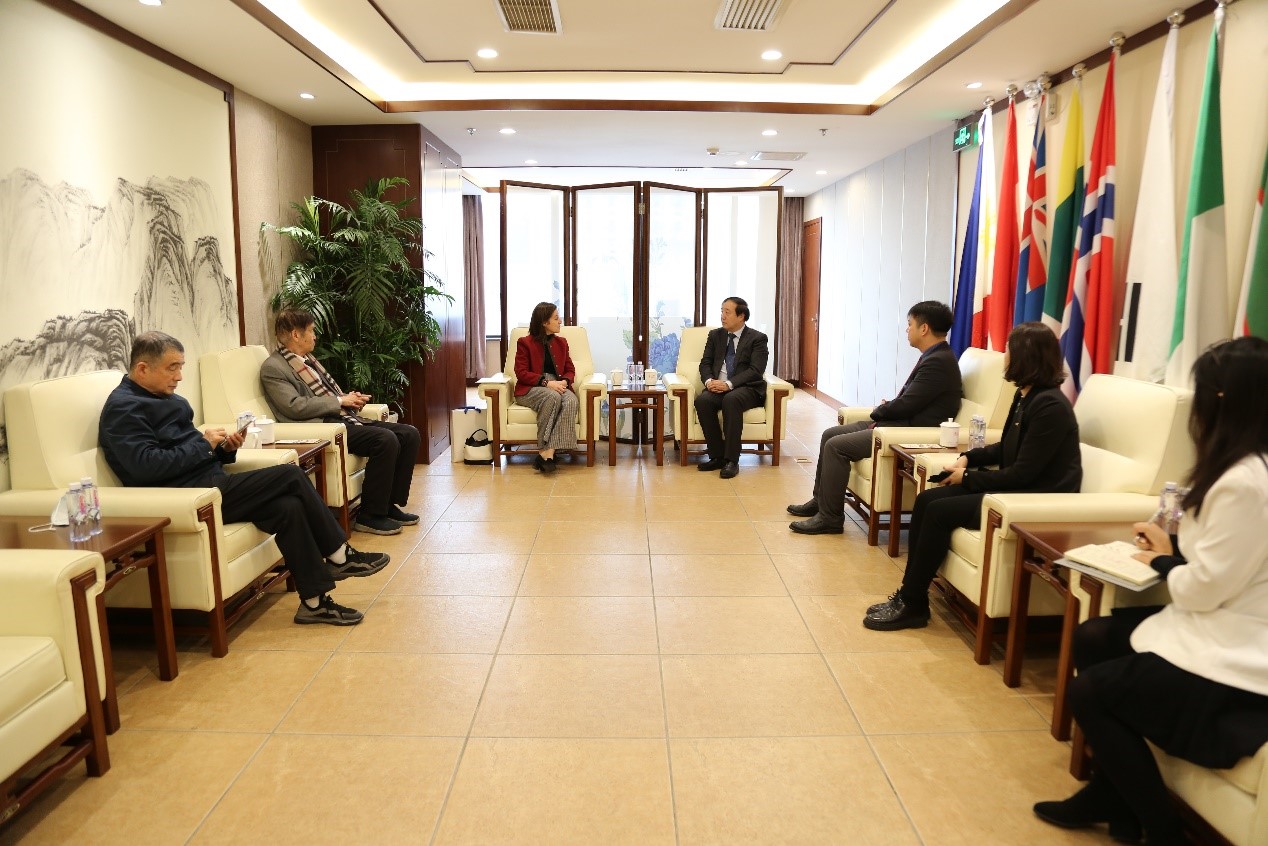 Those who participated in the meeting together were Executive Dean of RDCY Wang Wen, Senior Researcher of RDCY Liu Zhiqin and Zhou Rong.
During the discussion, Dean Wang Wen introduced the situation of RDCY in international exchange, Silk Road School construction, and expressed views on the international situation such as the Russia-Ukraine conflict and major power relations. He also looked forward to the future strengthening of ties between China and Israel and jointly promoting friendly exchanges and cooperation between the two countries.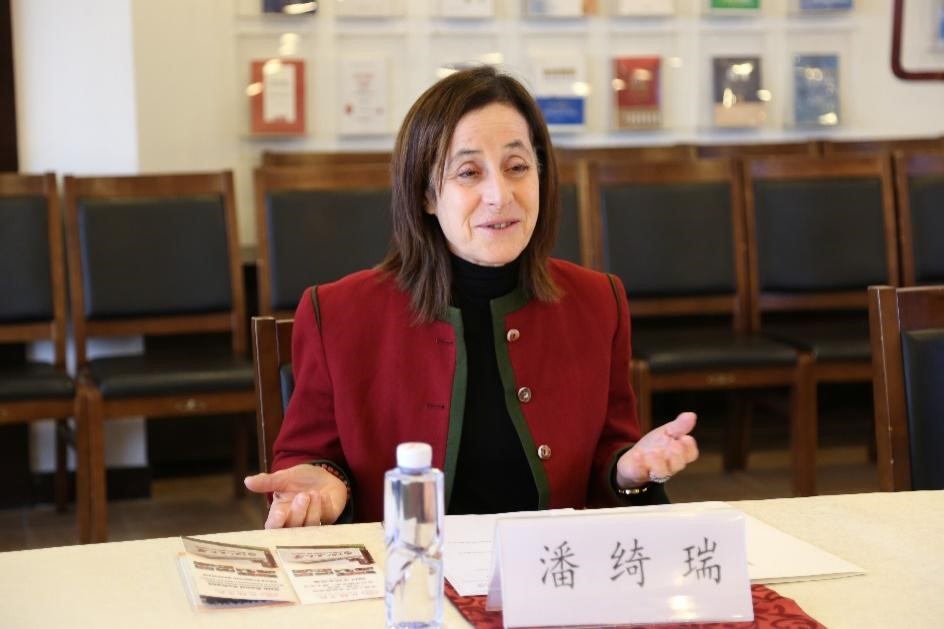 Ambassador Irit Ben-Abba said that the Embassy of Israel in China has been promoting exchanges with Renmin University and has long been interested in RDCY's various think tank achievements. Although China and Israel have different cultures, both countries have the same glorious and brilliant history. Israel is still in the development stage and faces challenges in many aspects, but its achievements in the field of science and technology innovation are world-renowned, and this has laid a solid foundation for humanistic exchanges between China and Israel.
Liu Ying, Researcher and Director of the Department of Cooperative Studies of RDCY, and Liu Di, International Cooperation Manager of RDCY also joined the meeting.