2023 Silk Road School (PDF Download)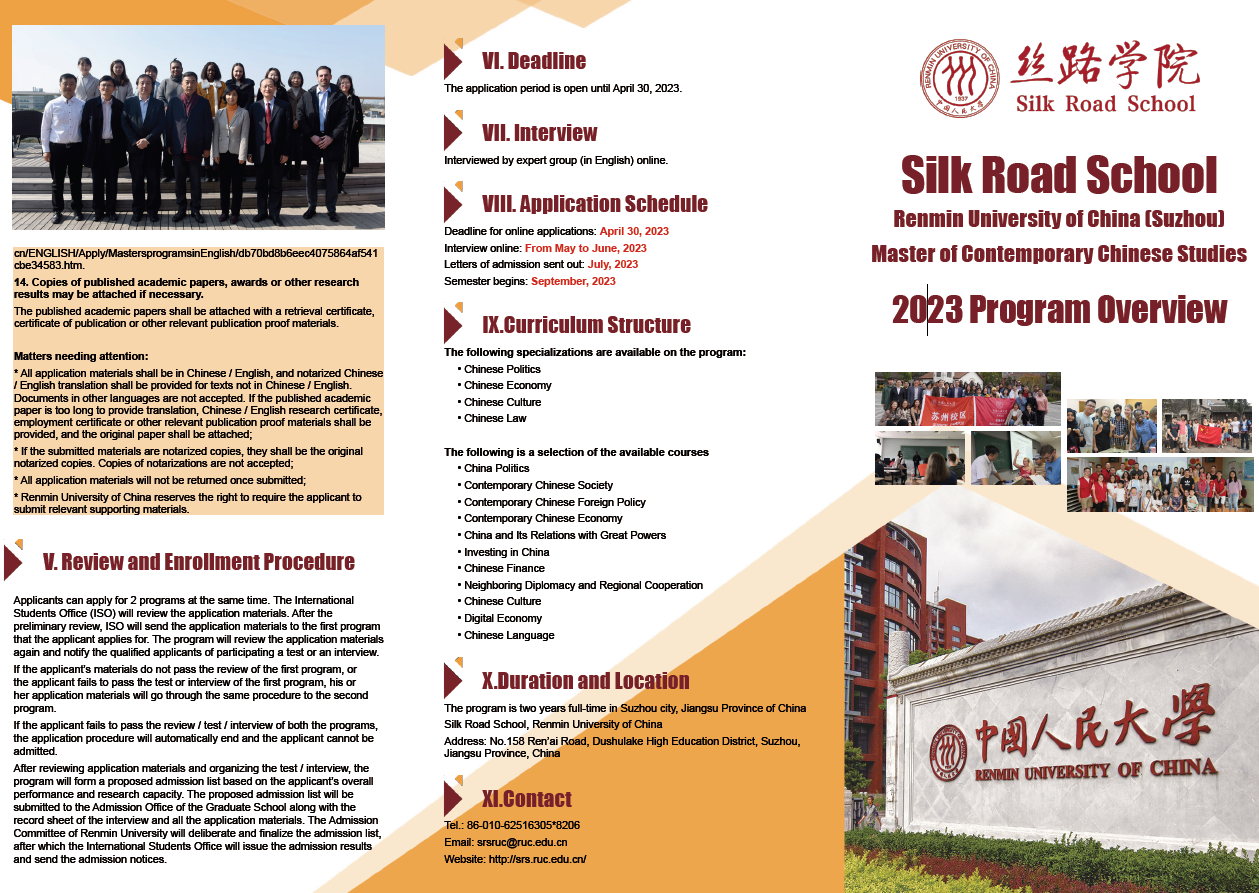 The Master of Contemporary Chinese Studies is a key measure by Renmin University of China (RUC) to actively support the Belt and Road Initiative (BRI) in education. Following several years of preparation, the program leverages RUC's educational platform, international operational experience and high-level think-tank resources to train future elite leaders for countries along the BRI that have a passion for Chinese culture, understand profoundly the path, model and experience of China's development.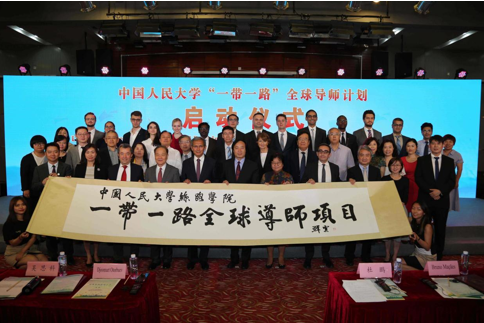 Departing from a global strategic perspective and amassing global political leaders, business elite and outstanding faculty resources, the program combines competitive professional courses, expert seminars, high-level forums, visit to well-known enterprises as well as various cultural visits to offer students a well-rounded academic experience in China.
Renmin University of China is the first comprehensive research university established by the People's Republic of China. Its predecessor was Shanbei Public School, founded in 1937. Many Chinese heads of state have paid close attention to RUC's development. Each has visited RUC's campus and delivered speeches or written inscriptions for the university. Since Renmin University of China was established, more than 250,000 outstanding RUC alumini have made important contributions in various sectors including government, academia, finance, communication and education. With 14 "double first-rate" disciplines, among which 9 are ranked A+ by China's Ministry of Education, Renmin University of China is well placed to become an influential leader in the Chinese humanities and social sciences.
The Silk Road School offers several levels of scholarship for the successful applicants this year, including the full scholarship and partial scholarship.