The global "Look East" has become mainstream, China's rising power should be reassessed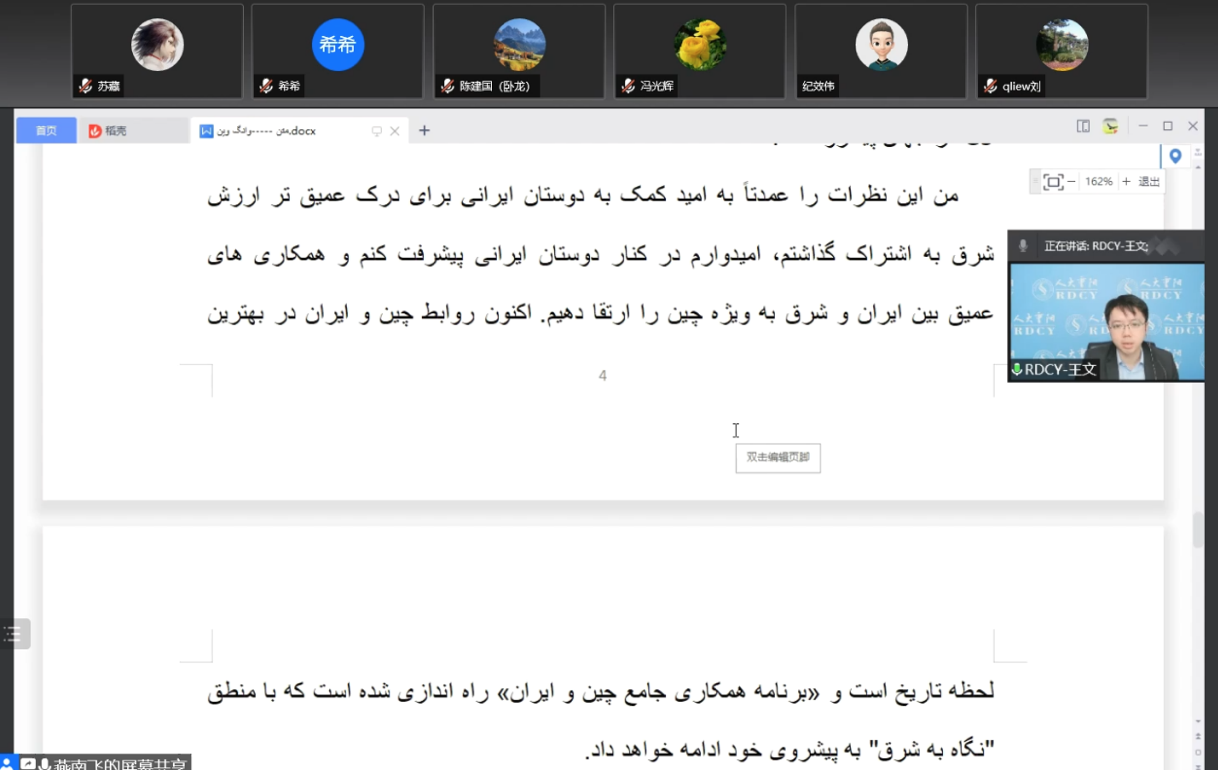 On the occasion of the 43rd anniversary of the Founding of the Islamic Republic of Iran, the Cultural Section of the Iranian Embassy in China held an online seminar entitled "Celebrating the 43rd Anniversary of the Founding of the Islamic Republic of Iran" on February 11, 2022. Nine experts and scholars attended the conference, including Iranian Ambassador Mohammad Keshavarzadeh, Cultural Counsellor Dr. Vafaie, and former Chinese Ambassador to Iran Liu Zhendang, etc.
Wang Wen, Executive Dean of Chongyang Institute for Financial Studies at Renmin University of China, as the leading Chinese think tank in the "Belt and Road" project between two countries, was invited to attend and deliver a speech entitled "Look East" has become Mainstream in the World. He said that China-Iran relations are at the best moment in history and the China-Iran Comprehensive Cooperation Plan has been launched, which will continue to move forward according to the logic of "Look East". He put forward three practical proposals for deepening China-Iran relations. Firstly, Iran should make every effort to seize the opportunities in the East, deepen domestic institutional reform and attract more Chinese investments. Secondly, Iran should be optimistic about opportunities in the East, boldly go into China and invest more in China. Finally, China and Iran should enhance mutual understanding.
Please Find us: Twitter: RDCYINST YouTube: RealRDCY LinkedIn: 人大重阳RDCY Facebook: RDCYINST Instagram: rdcyinst