On March 20th, at the invitation of the Vietnamese Embassy to China, Wang Wen, Executive Dean of Chongyang Institute for Financial Studies, Renmin University of China(RDCY), Deputy Dean and Professor of Silk Road School, also a Researcher of the Financial Research Center of the Counsellor Office of the State Council, joined forces with Vietnam, Singapore, Indonesia, The Philippines, Malaysia, Myanmar, Brunei, Thailand, Laos, Cambodia and other ten ASEAN ambassadors to China and senior diplomats to interpret China's 14th Five-Year Plan and hot issues at home and abroad, and had about three hours of in-depth exchanges. The event was hosted by the Vietnamese ambassador to China, H.E. Mr. Pham Sao Mai.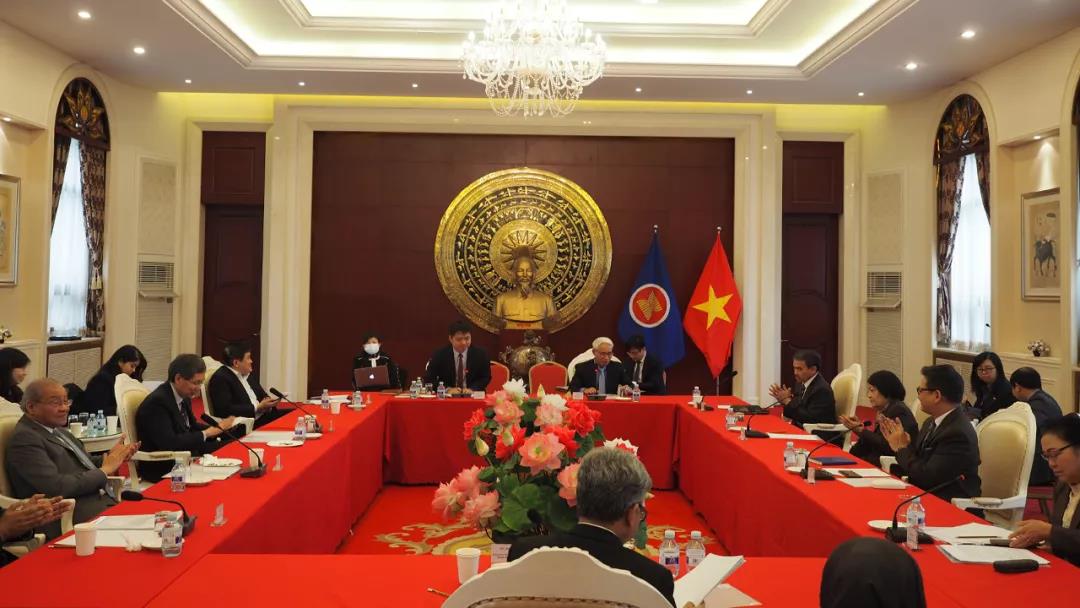 In the keynote speech session, Prof. Wang Wen introduced the formulation process of China's 14th Five-Year Plan to the diplomats of the ten ASEAN countries in China, and analyzed the key chapters and contents. China will be committed to building a new development pattern and vigorously developing a digital economy, a green economy, and an open economy. On the basis of safeguarding national security and eradicating poverty, China must gradually realize common prosperity and move towards the long-term goal of per capita GDP reaching the level of a moderately developed country by 2035. At the same time, China's development still faces many challenges and difficulties, including climate change issues, military security threats, and downward pressure on the world economy. During the "14th Five-Year Plan" period, China's development opportunities have injected new impetus into the recovery of the world economy, including ASEAN countries, and brought stabilizers to world peace and development.
When talking about China's foreign policy and foreign relations, Prof. Wang Wen said that China has always maintained a policy of non-conflict, non-confrontation, mutual respect, and win-win cooperation with the United States, and actively builds a Sino-U.S. relationship, based on coordination, cooperation and stability. China and ASEAN are currently in the best period of relations in history, and they must work together on the basis of their respective development. The "new power competition" should be a healthy competition, including at least a competition for role models, a competition for cooperation, a competition for benefits, and a competition for vision.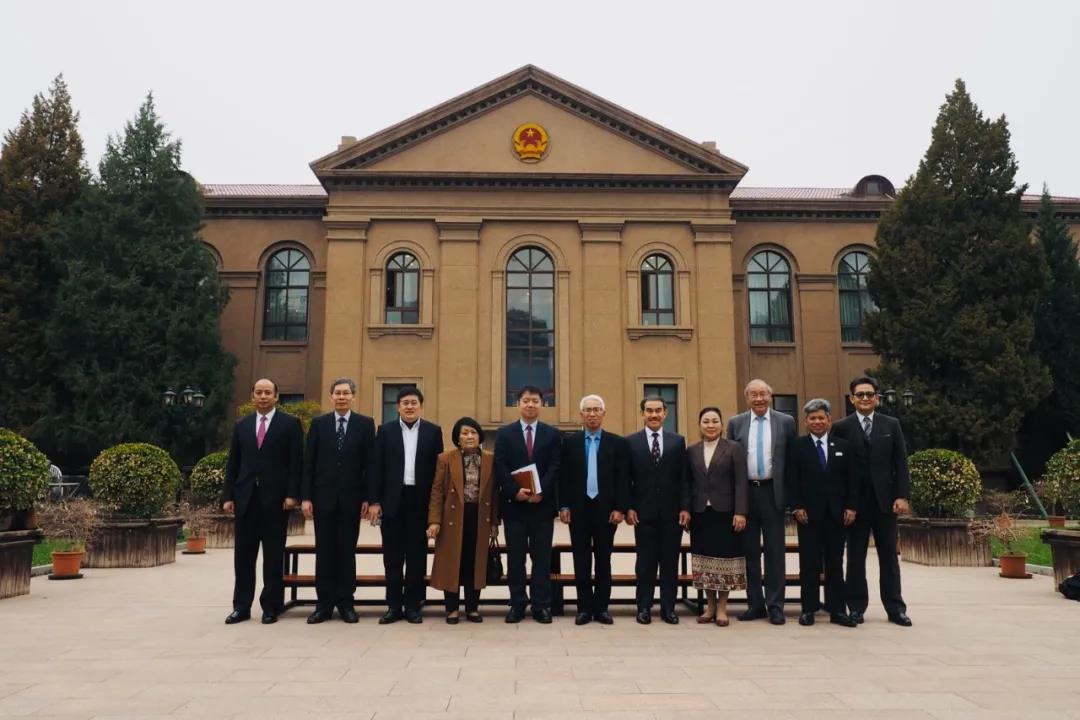 2021 is the 30th anniversary of the establishment of dialogue relations between China and ASEAN. The economic and trade exchanges between China and ASEAN continue to deepen and make a remarkable progress that has attracted worldwide attention. Regarding the future common development of China and ASEAN, Prof. Wang Wen put forward three suggestions: first, maintain mutual trust in politics; second, friendly cooperation in economy and trade; third, share domestic governance experience.
In terms of cooperation between the two countries, Wang Wen also strongly recommended the educational cooperation project of Silk Road School, Renmin University of China.
In the ensuing question and lunch session, the diplomats of the ten countries highly appreciated the wonderful speech of Prof. Wang Wen, and raised many important questions and made candid discussions on the cultural exchanges between China and ASEAN, Sino-US relations, China and the global macro economy under the dual circulation pattern, etc. Liu Ying, Director of the Cooperative Research Department of RDCY, and Liu Jianping, Deputy Director of the Academic Cooperation Department, of RDCY were presented at the meeting.
Please Find us: Twitter: RDCYINST YouTube: RealRDCY LinkedIn: 人大重阳RDCY Facebook: RDCYINST Instagram: rdcyinst