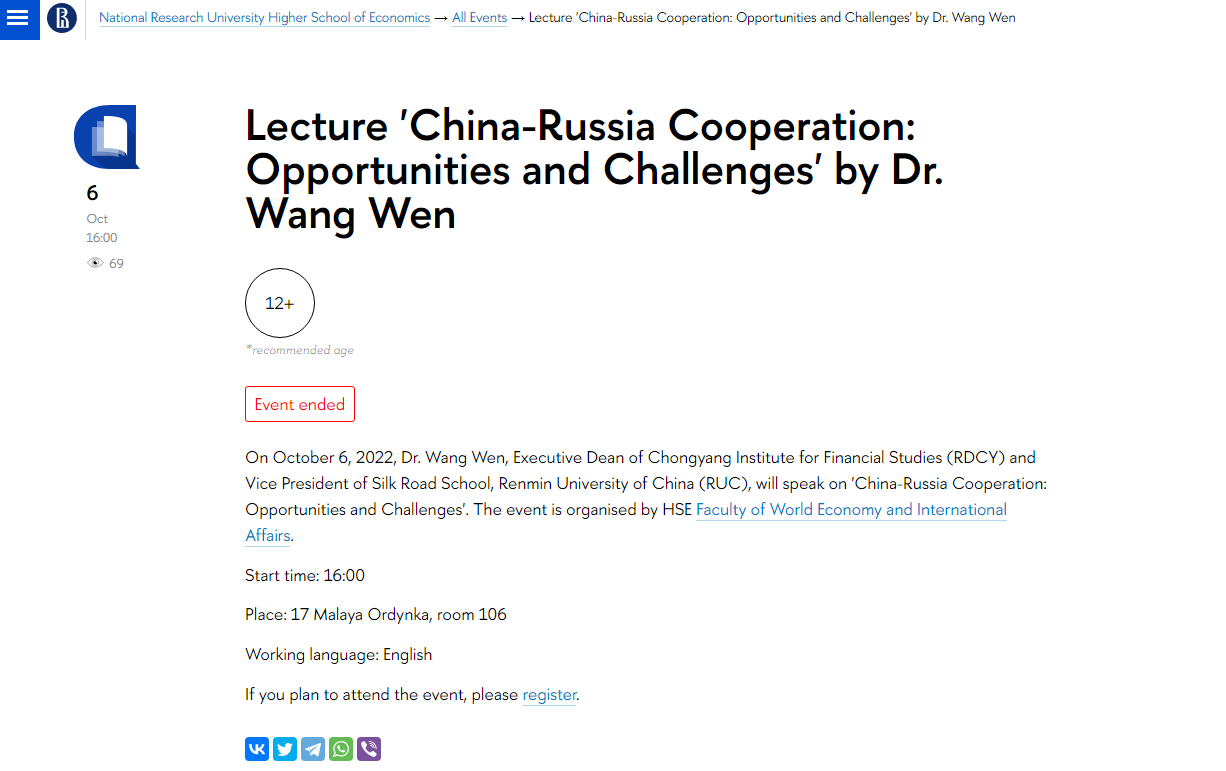 On October 6, 2022, Dr. Wang Wen, Executive Dean of Chongyang Institute for Financial Studies (RDCY) and Vice President of Silk Road School, Renmin University of China (RUC), will speak on 'China-Russia Cooperation: Opportunities and Challenges'. The event is organised by HSE Faculty of World Economy and International Affairs.
Start time: 16:00
Place: 17 Malaya Ordynka, room 106
Working language: English
If you plan to attend the event, please register.