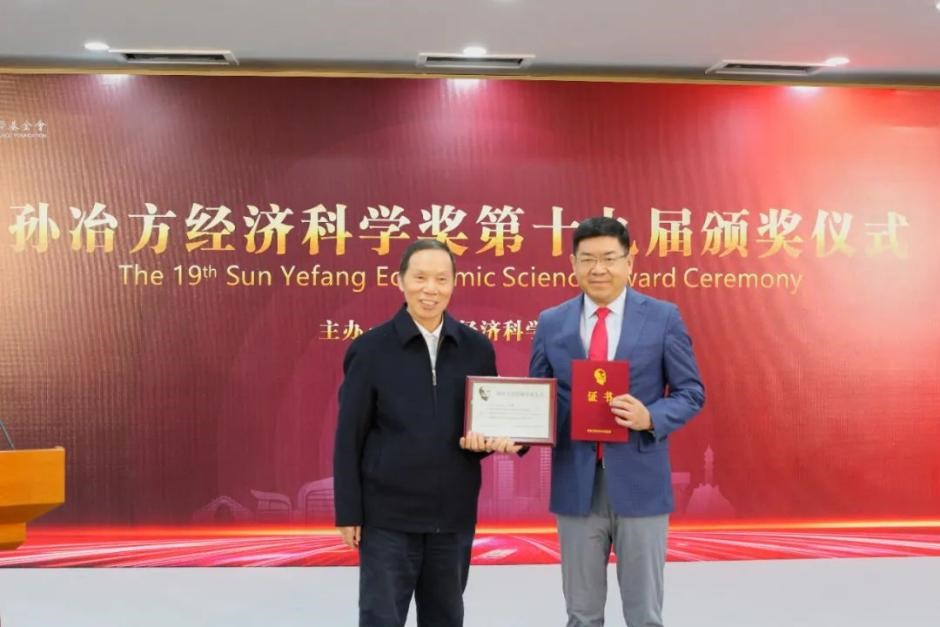 On January 9, 2022, the 19th Award Ceremony of Sun Yefang Economic Science Prize was held in the Chinese Academy of Social Sciences. Dr. Huang Haizhou, a member of CICC's (China International Capital Corporation Limited) Management Committee and head of the Equity Business Department, and currently a senior fellow of the Chongyang Institute for Financial Studies at Renmin University of China (RDCY), and Patrick Bolton, professor of economics and finance at Columbia University, USA, won the prize for their paper 'The Capital Structure of Nations'.
This paper applies the theory of corporate finance to analyze the capital structure of nations, and considers that the state-issued currency and treasury bonds issued in local currency as equity in the capital structure of a country, while the treasury bonds issued in foreign currency as debt. It also compares the capital structures of countries such as China, the United States, Japan and the United Kingdom.
The Award Committee of Sun Yefang Economic Science Prize believes that the innovative expansion of corporate finance theory in this paper is a new perspective for understanding monetary and fiscal policies in major economies, including China, and provides a unified microscopic theoretical basis for monetary economics, fiscal theory and international finance, thus opening up a new exploration path in this theoretical research field. This paper also won the 2018 Pagano and Zechner Best Paper Prize from the European Finance Association.
Please Find us: Twitter: RDCYINST YouTube: RealRDCY LinkedIn: 人大重阳RDCY Facebook: RDCYINST Instagram: rdcyinst